Photo Gallery
Page 1
| Page 2 |
Page 3
Bird In Stove Vent
A damaged vent screen allowed birds to access and nest inside the ducting in this home. Nesting materials and droppings were falling down directly over the stove.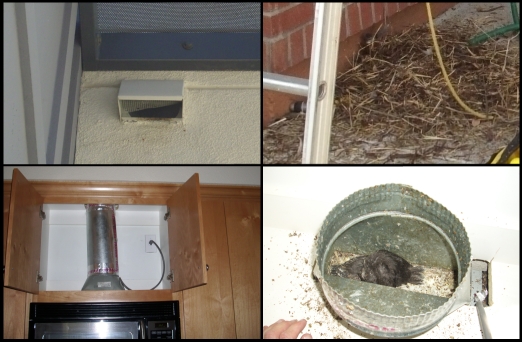 Cubbies
Many homes have problems with birds getting into and nesting in cubby areas like the ones pictured below. These areas sometimes also provide birds or other wildlife access into the attic area of the home. We install physical barriers to prevent birds from accessing these areas.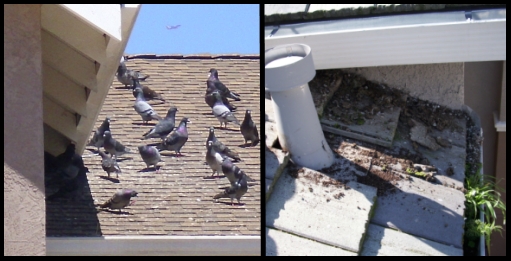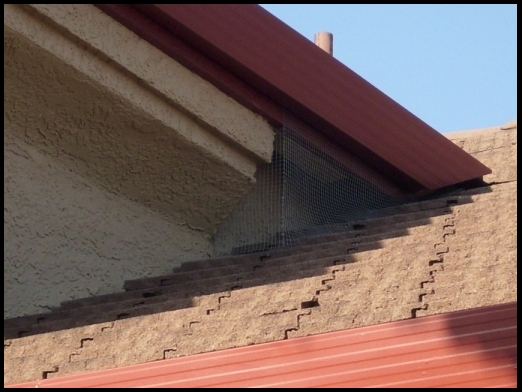 Netting
Bird netting can be effective in many situations including preventing swallows from nesting in entryways as pictured below.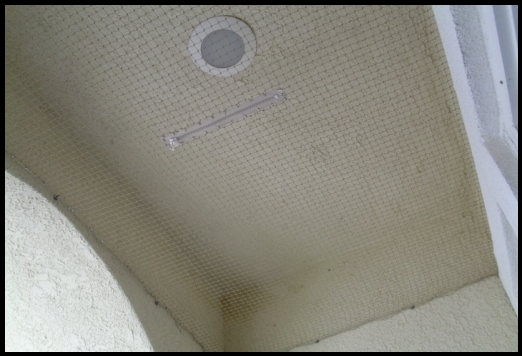 Page 1
| Page 2 |
Page 3